I have been lucky to have been exposed to lots of interesting things of the years. Some of these I have continued with and enjoy spending time learning and creating things.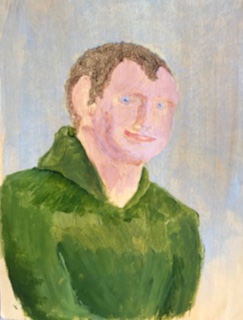 Painting
Both my mother and maternal grandmother have enjoyed painting and they have helped me develop without forcing me into a particular style. Having tried various mediums I settled on acrylics because I like the flexibility and also the rapid progress that can be made.
When I showed my first self portrait to a friend, he remarked that it reminded him of the faces on the Thomas the Tank engine program. Not quite what I was expecting but perhaps it triggered a happy memory for him.
I particularly like painting landscapes and trying to capture those elusive light effects that the human eye is able to perceive better than a camera lens.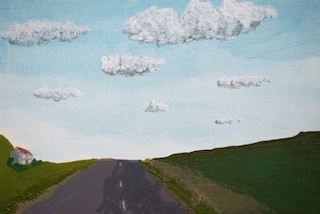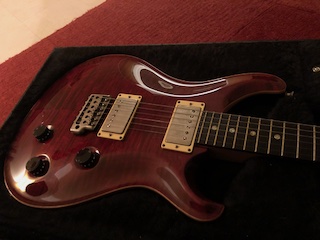 Music
An interest that has been heavily influenced by people around me has been my love of music. I was fortunate as a youngster to be introduced to various styles of music which has given me a really broad catalogue of styles I drift through depending on how I feel.
I also tried to play various instruments as a child including oboe and piano before I finally picked up a guitar. It was the first instrument I really felt comfortable with and so I continued with it. My brother also enjoyed the guitar and we were lucky to find an amazing local session musician (Jim Knights) who also provided private lessons. We spent many years enjoying lessons together until my brother's ability left me behind and we took lessons separately.
I've recently taken up lessons again and am learning to play a variety of styles. This has given me a whole new mountain of things to learn but it's refreshed my interest in practicing!
Knitting
In recent years I have been slowly picking up knitting and I really enjoy the relaxing nature of this skill. I'm still in the early stages but I did manage to complete a simple hat that actually fits and keeps my head pretty warm!
I have plans to try a jumper next before working up to a fisherman gansey in a local pattern.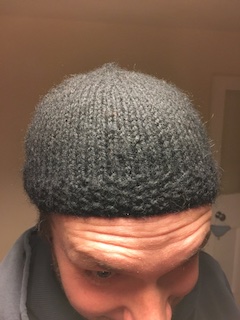 Couture
An interest that I dip back into from time to time is making garments using a sewing machine. One of the many talents my maternal grandmother has, which she also enjoyed a successful career doing, is dress design. I have learned a lot from her over the years and enjoy making interesting clothes and other items for myself and friends.